What is Carlton Respects?
Carlton Respects is the flagship community program of the Carlton Football Club that aims to educate the community about gender equality to prevent violence against women. Carlton Respects was established in response to the alarming statistics around family violence in Australia, where on average one women is killed every week at the hands of her current or former partner. .
Research from Our Watch identified that sport has the capacity to influence, inform and shape attitudes about important issues, such as gender equality.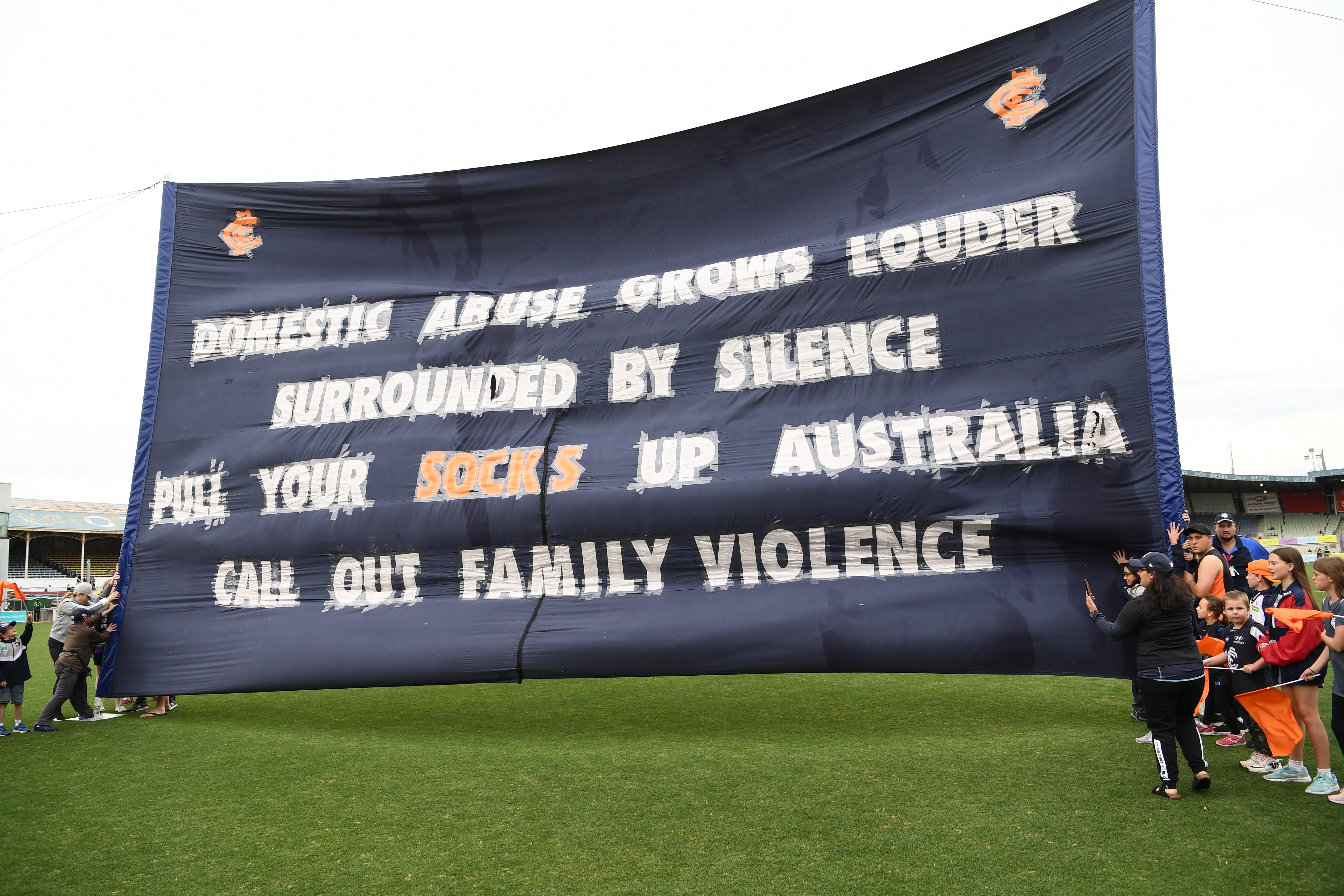 The Carlton Respects programs aim to create a society of equality and respect in schools, communities and workplaces.
Three facts about Carlton Respects
Established by the Carlton Football Club in 2016 to promote gender equality for the prevention of violence against women. Carlton Respects has been implemented with the advice of Our Watch.
Carlton Respects utilises the colour orange as it is widely synonymous with harmony and respect. Players sport orange socks in the Club's annual Carlton Respects games, with the Club calling the community to 'Pull your socks up' to make a stand and take action for the prevention of violence against women.
Carlton Respects aims to become the most influential gender equality program in sport with the overall objective being to prevent violence before it occurs. 
million social impressions
Carlton Football Club acknowledges the traditional owners of the land on which IKON Park is located, the Wurundjeri people of the Kulin Nation. The Club also acknowledges and pays its respects to their Elders past, present and emerging and the traditional owners of country across Australia, where we play our great game.