As an elite sporting club, we have the opportunity and responsibility to positively impact society. The Carlton Respects awareness raising campaigns utilise the reach of the Club's platforms to spread the message of gender equality for the prevention of violence against women.

Every year, one Carlton home game in the AFL and AFLW fixture is dedicated to Carlton Respect in an effort to raise awareness for gender equality for the prevention of violence against women.
In 2020, the Carlton Respects AFLW Game will be in Round 5 on March 7 and the Carlton Respects AFL Game will be in Round 18 on July 19.

The 'Pull your socks up' campaign ran in the lead up to both the AFLW and AFL Carlton Respects games. Players swapped their traditional navy socks for orange socks as they ran out on the field, with the colour change representing the international colour for harmony.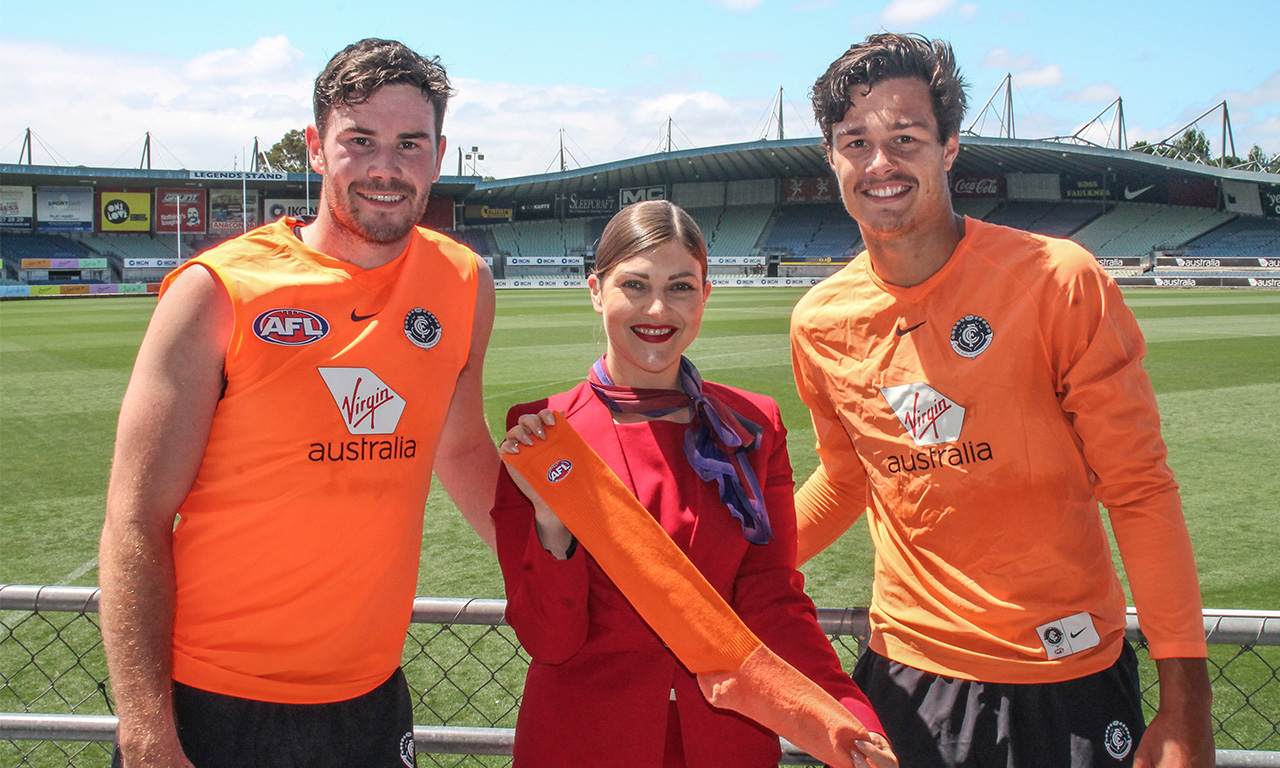 16 Days of Activism against gender-based violence calls for the elimination of all forms of violence against women. Commencing on International Day for the Elimination of Violence Against Women (25 November) and concluding on International Human Rights Day (10 December), the 16 Days of Activism campaign utilises orange as the international colour of harmony, as a symbol of a future free from violence against women and girls.
Carlton Football Club acknowledges the traditional owners of country across Australia, on which we work and play our great game. We pay our respects to them and their cultures; and to Elders past, present and emerging.