The Carlton Respects: Road to Respect digital learning platform for schools engages students in respectful relationships education, developed in partnership with Millipede.

The Carlton Respects: Road to Respect program has been developed to align with the Victorian Government's Department of Education and Training's 'Resilience, Rights and Respectful Relationships' (RRRR) curriculum.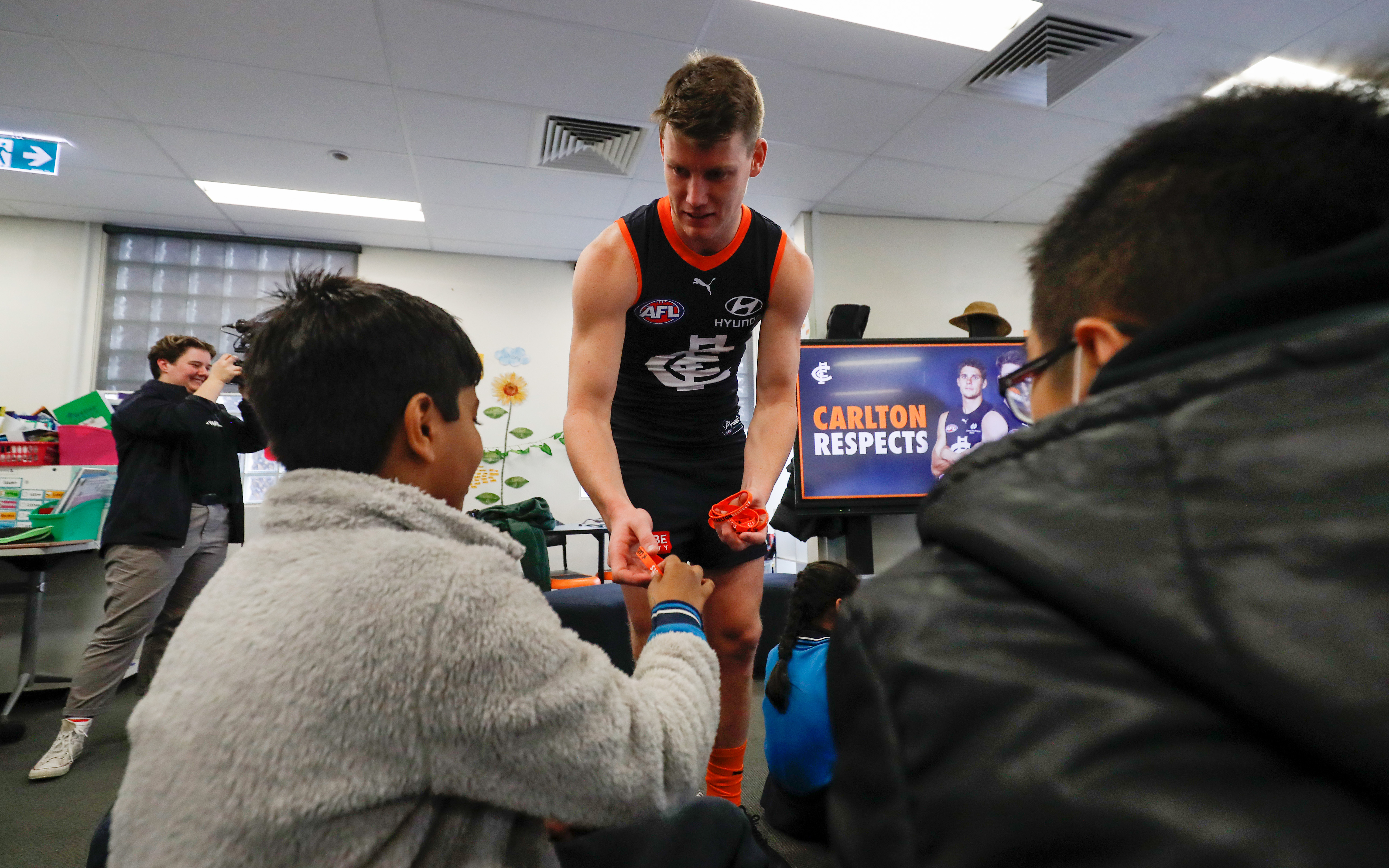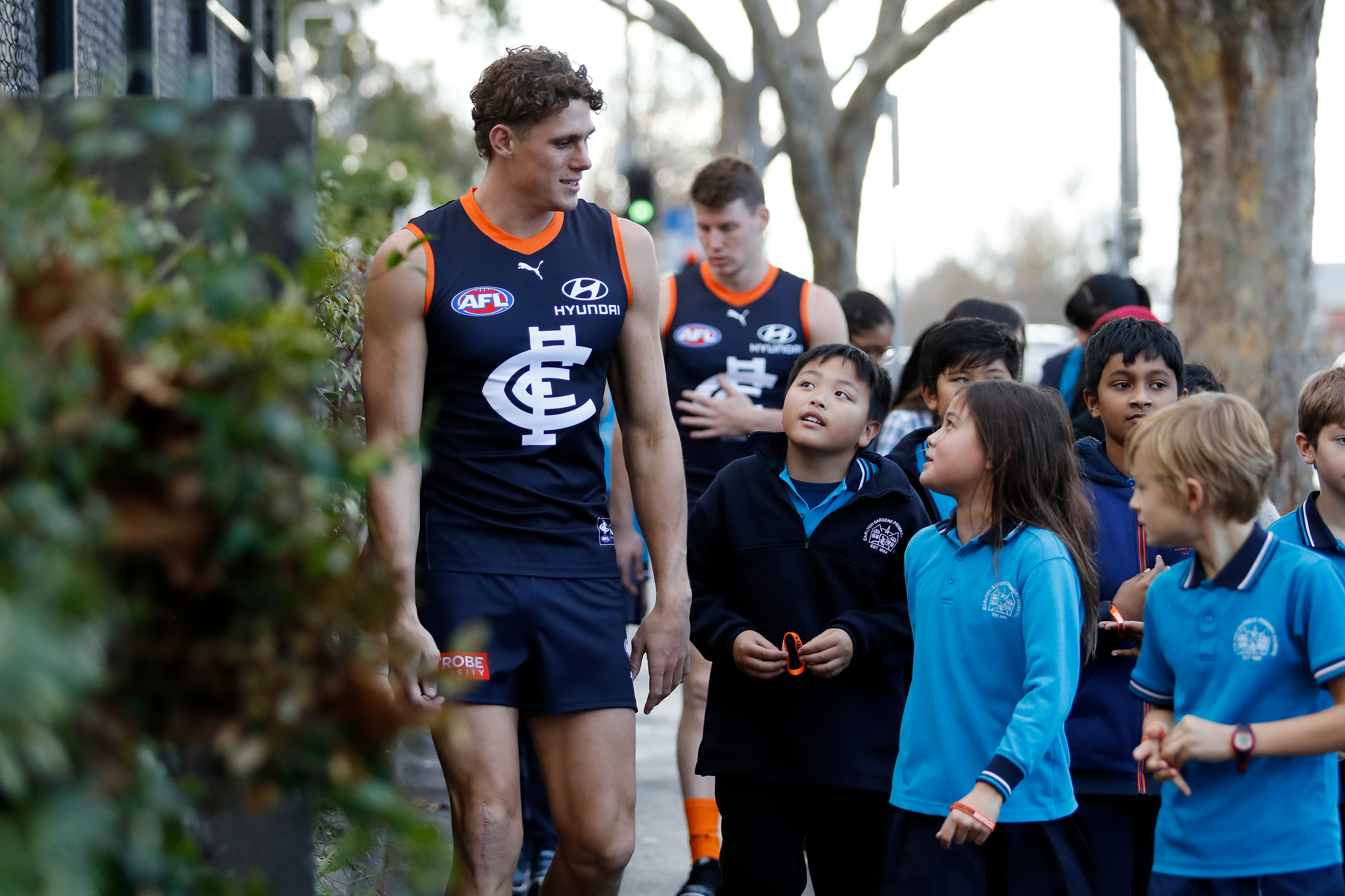 The program is delivered to school students in Grades 5 and 6, in four sessions conducted in either student-led or teacher-led education. The Carlton Respects: Road to Respect program seeks to challenge pre-exisiting gender stereotypes and strengthen positive, equal and respectful relations amoung young men and women. 

Session one
Managing our emotions

Session two
Bullying and help-seeking

Session three
Being a buddy and stereotypes

Session four
Values and respects
Because of the program, kids are more aware of what they are saying to each other.
What is valuable about the program is that it gives kids the opportunity to see the world differently than what they might do at home.
students have been involved in Carlton Respects Schools programs.
hours have been spent delivering the Carlton Respects programs.
average satisfaction rating from both primary and secondary school teachers and students.
of participating primary school teachers would recommend the Carlton Respects program.
For all enquiries and to access the Carlton Respects: Road to Respect program in 2023 please contact community@carltonfc.com.au or visit the link below.
Carlton Football Club acknowledges the Traditional Owners of the land on which IKON Park is located, the Wurundjeri people of the Kulin Nation. The Club also acknowledges and pays its respects to their Elders past and present and the Traditional Owners of the many lands on which we play our great game.